Behind the scenes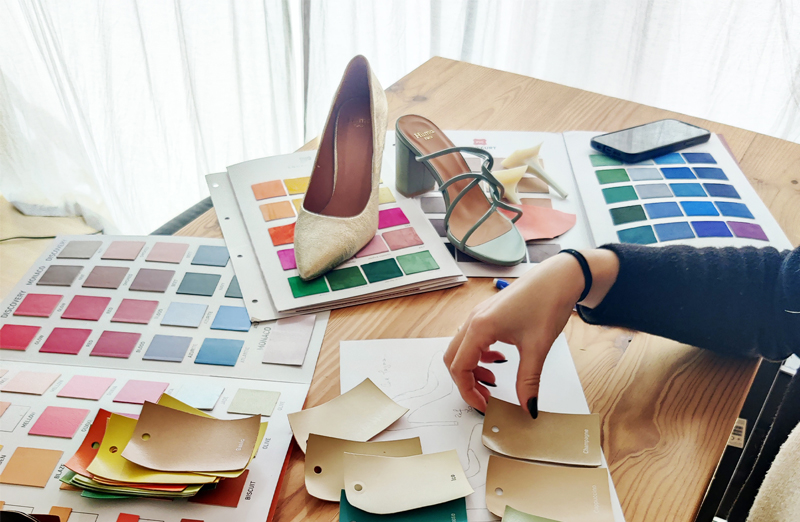 From the drawing, we then choose the different elements that will make up the final product (materials, accessories, packaging, etc.) From the idea to production, it takes an average of 6 months. Season after season, we offer our collections by creating models with clean and original lines with attention to detail that will make each model unique.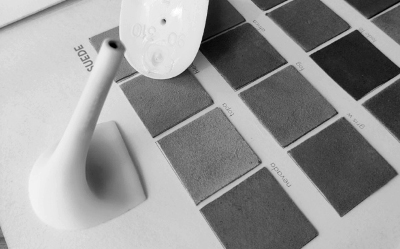 Our main goal is to present you with elegant and comfortable models for everyday use.
We select all the materials with the greatest care to offer you impeccable quality over the trends and seasons. Before each new collection, we pay attention to you by taking into account your comments, your wishes and concerning, new colours or even sometimes your desire to review a previous model.
Our goal is to offer you new products each season while keeping certain timeless pieces in our collection.
Portugal's choice
All of our models are imagined, designed and manufactured in Portugal, more precisely in the Porto region.
Portugal's reputation is undeniable. A country with incomparable know-how in footwear, leather goods and even ready-to-wear. This also gives us the assurance that European Union standards are fully respected (labor law, environmental standards, taxation, etc.). We work with workshops on a human scale whose techniques are passed down from generation to generation. We entrust the manufacture of our models to the hands of skilled craftsmen respectful of the smallest detail and working in a traditional and artisanal way for optimal quality. Been closer to the manufacturers, facilitates exchanges but also speeds up the creative process. We then decided to live in Portugal and set up our offices there. We travel regularly to each of the workshops and also meet the suppliers in   person.
Thus, over the years, a privileged relationship has been established based on mutual trust.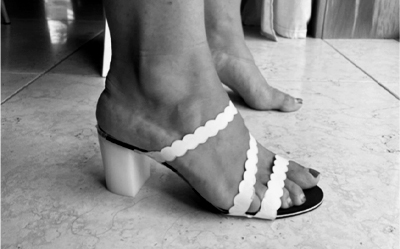 Another advantage of our localisation: The fitting of the prototypes is done as soon as the parts are finished, it even sometimes happens that a fitting is done on a paper prototype in order to obtain a first glance of the final product before its manufacture and to then make the necessary corrections.
Our obsession with the lines and details of each product, the care taken in the choice of raw materials and the quality of the productions of our workshops are all factors that are essential to bring you the irreproachable quality that we want.